This article will go over the steps needed to enter your
Mac
and
Windows
operating systems into Presentation Mode.
*The following are operating systems that will be compatible with these steps.
Mac:
Windows:
On a Mac Laptop:
Click on the Apple in the file Menu
Click on System Preferences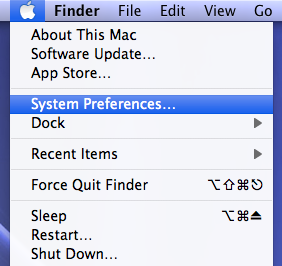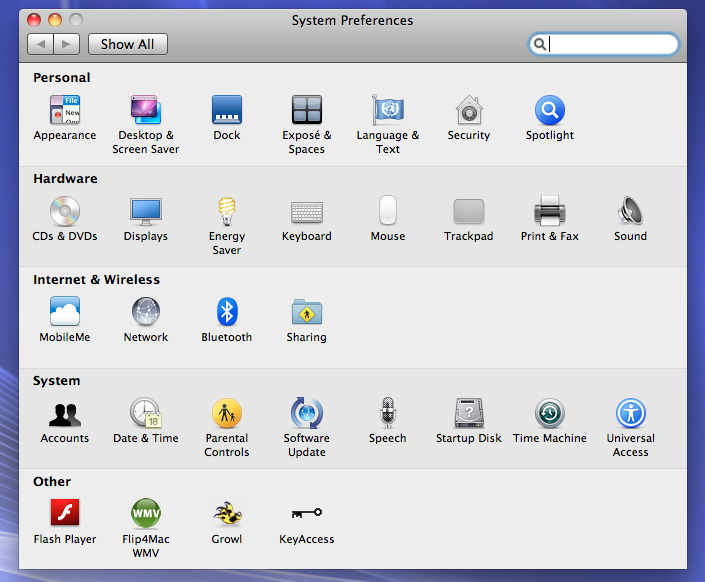 Set the Display sleep and the Computer sleep to Never for the duration of your presentation.

Toggle between Battery and Power Adapter to apply the settings above each of those modes.

After your presentation is over, you'll want to once again navigate to Energy Saver to set both the Computer/Display sleep settings back to their original configurations.
On a Windows Laptop:
Click on the Start Button
Type "presentation" into the search bar
Click "Adjust Settings Before Giving a Presentation"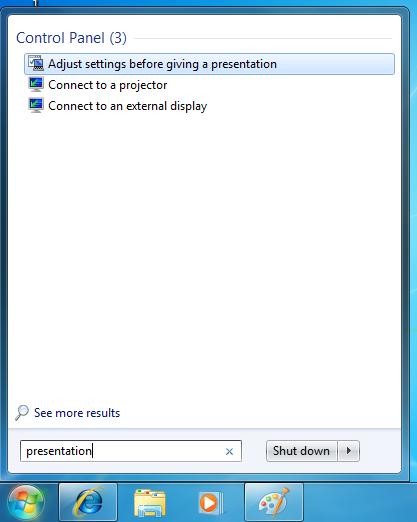 Prior to the start of the presentation Check the "I am currently giving a presentation" and "turn off screen saver" boxes.

It is a good idea to adjust the volume of your machine during the presentation, as well as the background of your computer. Masking your background can be done by checking the "Show this background" box, and clicking the "(None)" option.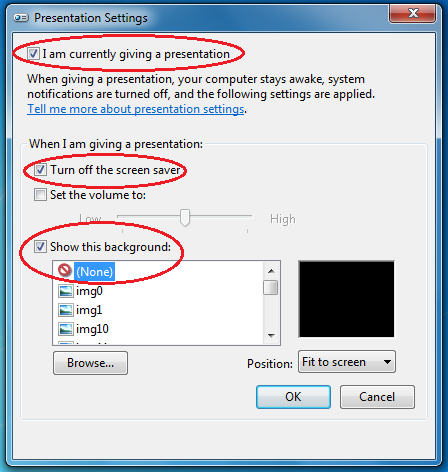 After entering your Laptop into Presentation mode using these settings, you will be able to connect your computer to a projector and successfully present a slideshow or presentation.

Once your presentation settings are no longer needed,

deselect

"I am currently giving a presentation"